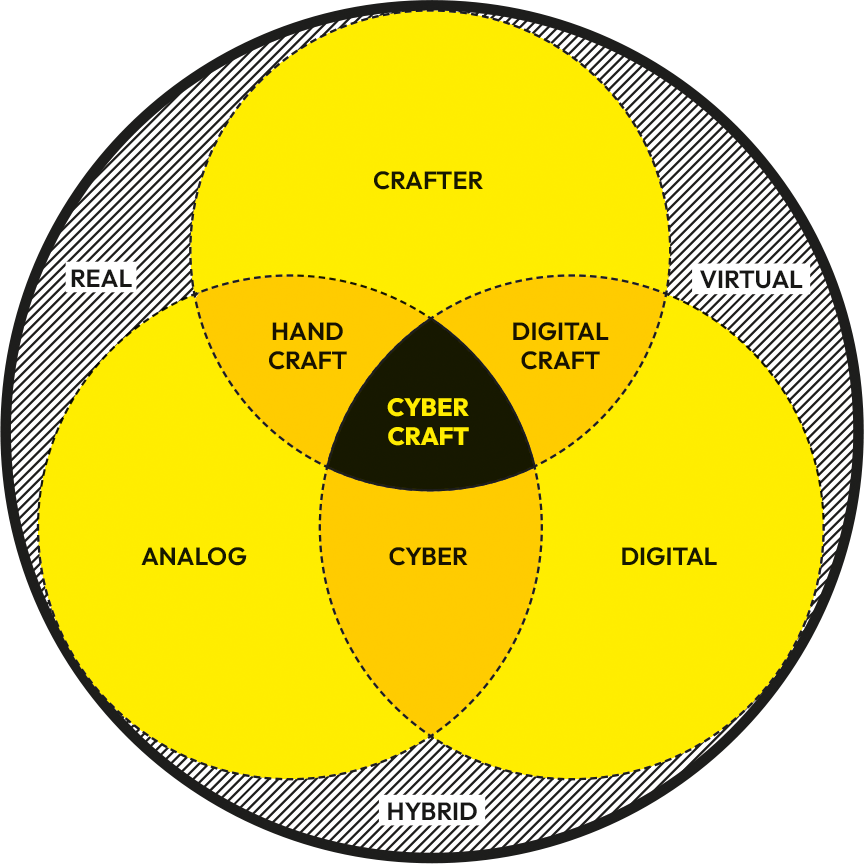 Digital transformation is the key theme for our future prosperity, a prosperity that is in harmony with our planet, our climate, and our ethical values. Construction and craftsmanship are essential components.
Cybercraft is the keyword in construction and craftsmanship. It is the fusion of manual building processes, craftsmanship, and digital tools—the combination of performance and creativity.
Cybercraft connects people, machines, and ideas.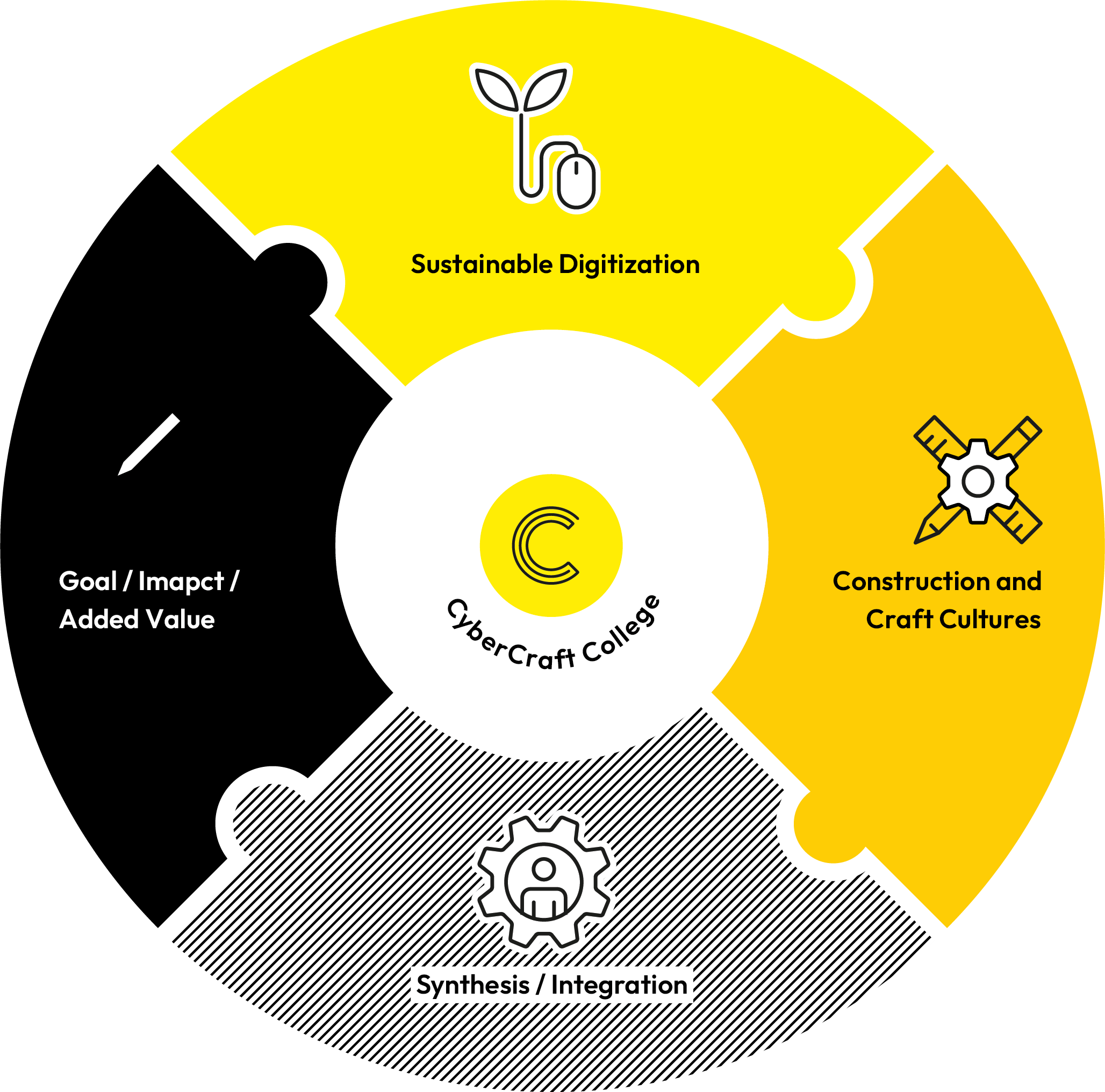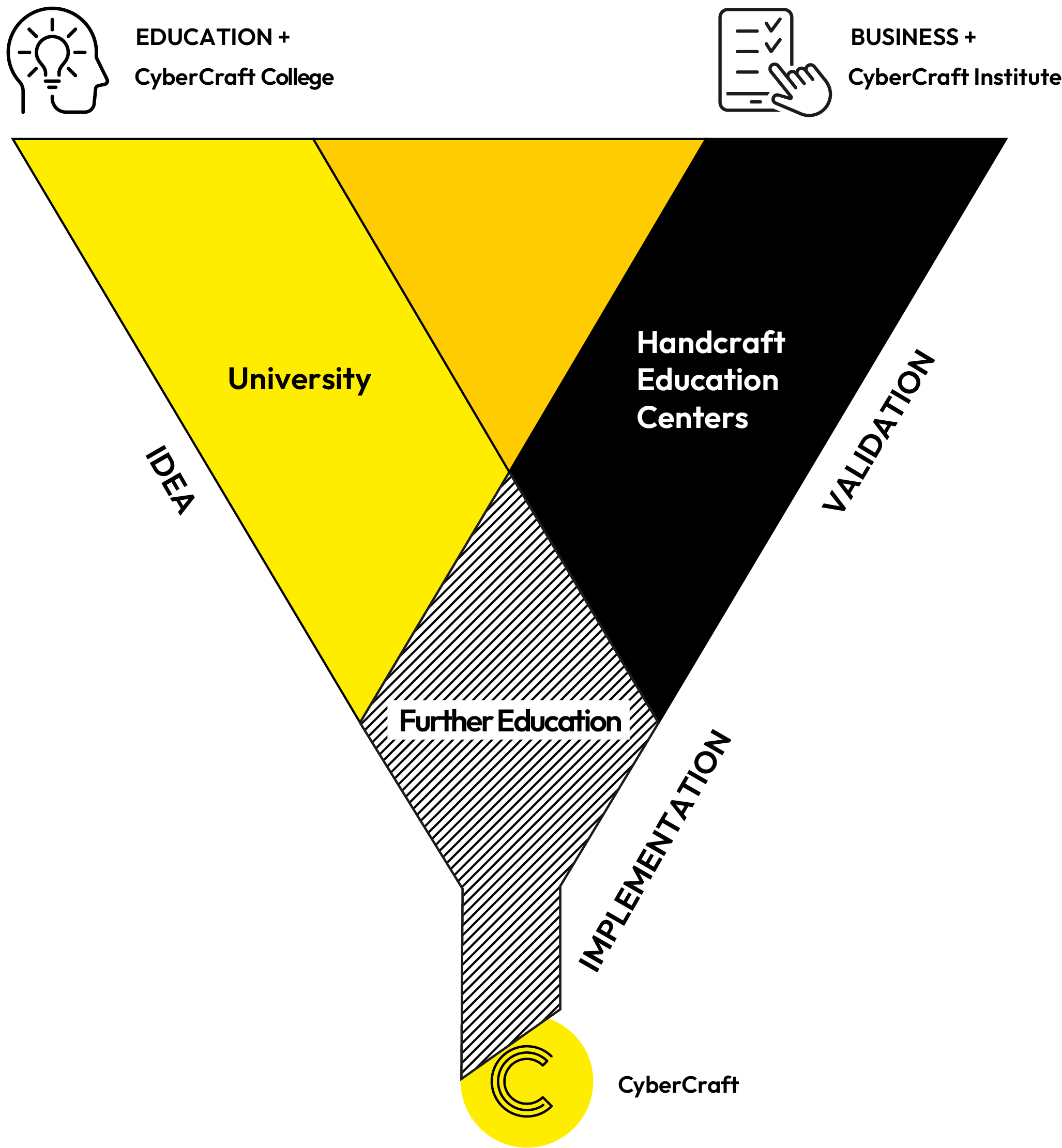 The CyberCraft College provides a comprehensive education in "future skills" and training to prepare young people and existing professionals for the challenges of the digital world.
We believe the CyberCraft College contributes significantly to strengthening the construction industry, the skilled trades in Germany, and the promotion of "Made in Germany," we see ourselves as a meaningful educational institution for everyone involved in the construction industry in our country.
Cybercraft makes the profession attractive by leveraging new tools such as augmented reality, robotics, and AI technologies to address the current skills shortage. These technologies may help skilled trades and construction to make work more effective and productive by providing novel ways to complete tasks.
Study crafts.
Become a Cybercrafter!
This project is funded by the Bavarian State Ministry for Science and the Arts and coordinated by the Bavarian Research Institute for Digital Transformation (bidt).